Chingri Palong Ghonto is made with two common ingredients found during the Bengali winter – shrimp and spinach. This earthy dish is packed with protein, iron and fiber, and the mustard oil gives it a tangy taste. We also added some rice powder in order to give our dish a tasty crust that would give this dish an unusual added crunch.
Preparation time: 30 minutes
Serves: 4-5 people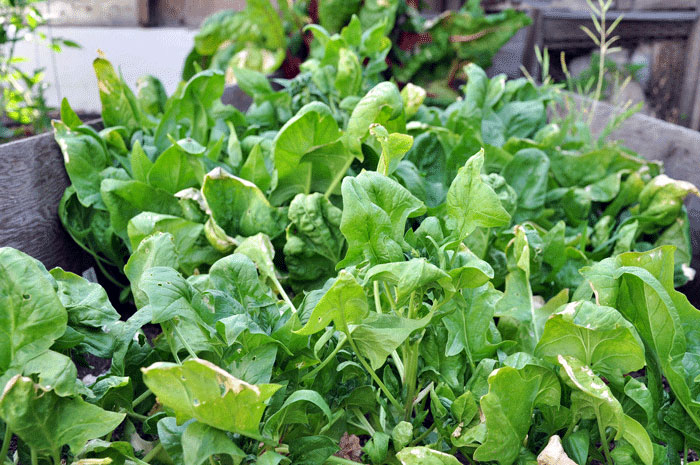 Ingredients
Procedure
Marinate the prawns:
To the cleaned and deveined prawns add turmeric powder and salt.
Rub well and set aside for half an hour
Prepare the leaves:
Chop the cleaned spinach or if you plan to use frozen spinach, make sure to thaw it to room temperature.
Set that aside.
Make the rice-water mixture:
Measure the rice powder in a bowl.
Slowly add water.
Stir it with a spoon to break up the powder clumps.
Stir to make a uniform mixture.
Set this aside.
Cook the curry:
Turn on the stove and heat the pan.
Add the mustard oil, the marinated prawns.
Flip occasionally and fry them to a golden red.
Remove from heat and set that aside.
Put some more oil in the hot pan.
Break up and add the dry peppers and stir.
Add the panch phoron, ginger paste, and stir for a minute.
Add the chopped spinach and mix with the spices.
Add turmeric powder, salt, green chilies and mix well.
Cover the pan so that the water in the spinach will cook it.
Occasionally open the cover and stir.
When the spinach is soft, slowly pour the rice powder and water mixture into it while stirring constantly.
Cover the pan again to cook for a couple of minutes.
When the spinach is soft add the fried prawns and mix.
Cook for another minute or two.
The final ghonto should be on the dry side.
The rice powder thickener will create a crust underneath the pan, which is called chachi.
When the right thickness is attained, sprinkle a spoonful of mustard oil on top and turn off the heat.