Tomato chutney is one of the most common chutneys offered at the end of a typical Bengali dinner. It has several variations depending on the ingredients you use. In our recipe we use khejur (dates in English) and Aam sokto, also called mango papad.
Ingredients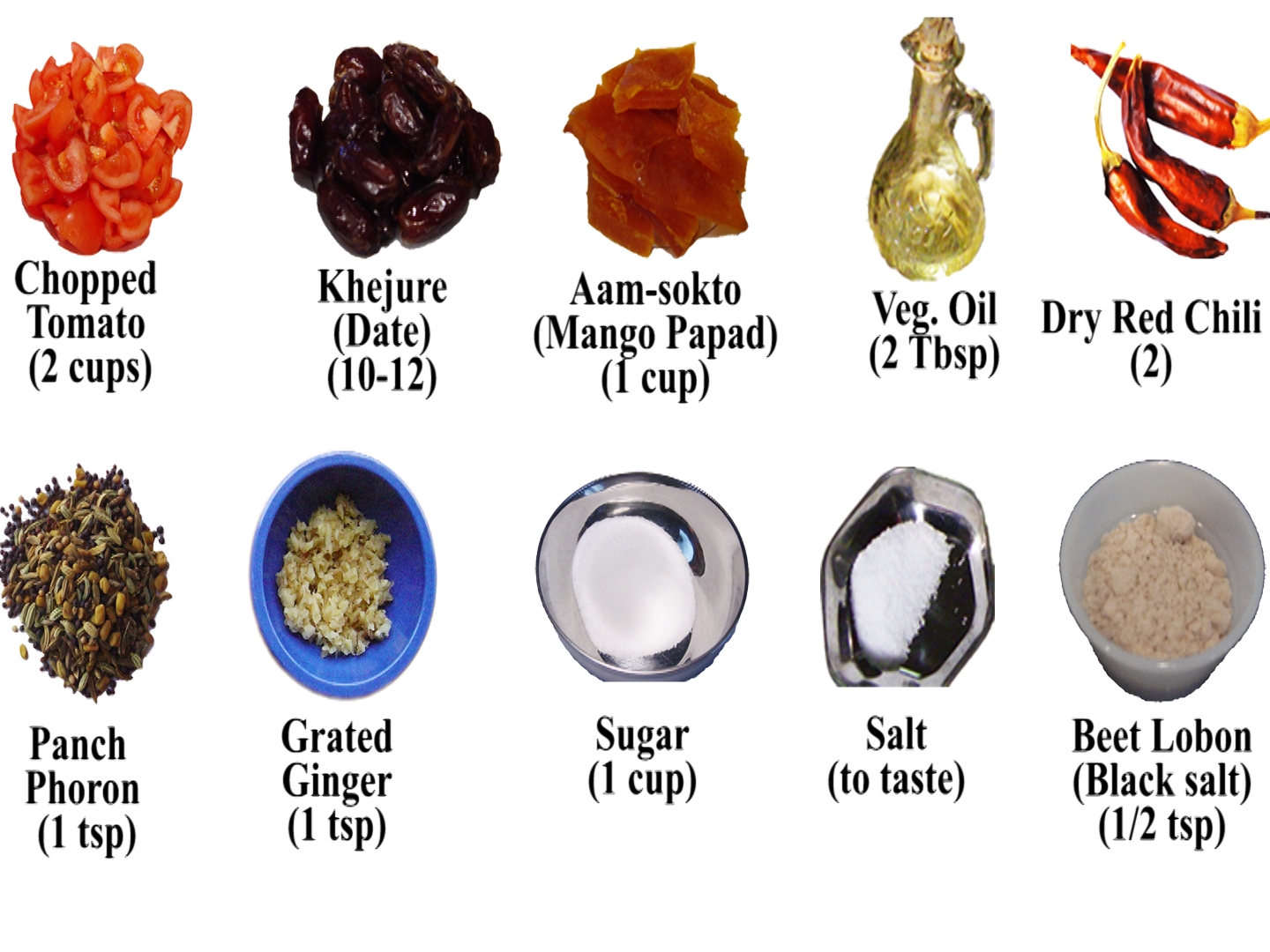 Principle
The tomato is first sautéed with the spices.
Then, it is cooked with the remaining ingredients.
Procedure
Heat a wok to moderate heat. Add oil, vegetable or mustard (whichever you prefer). Spread the oil and add the dry red chili. Stir. Add the panch phoron, ginger, chopped tomato, and salt, stirring throughout. Continue intermittent stirring until the tomato is completely cooked.
Add the sugar, continuing to stir (you might want to gradually add sugar, to adjust how sweet you want the chutney to be).
Stir in the dates and aam sokto. The aam sokto pieces will get mixed. Check the sweetness and add more sugar if needed. Continue heating to bring it to right consistency. Turn off the heat. Add beet lobon.
Cooking and preparation takes about 20-25 minutes; serves 4-5 people.
Chutney usually served cold after dinner, but can be served anytime.