Fried mustard greens, or shorshe shakh bhaja, is a simple accompaniment to our usual rice, daal and meat dishes. This earthy dish has extensive health benefits, including antioxidant, anti-inflammatory, and anti-carcinogenic properties. Since we sauteed our greens instead of boiling them, we've retained their flavor as well as maximized the retention of its healthy nutrient concentration.
Preparation time: 20 minutes
Serves: 3-4 people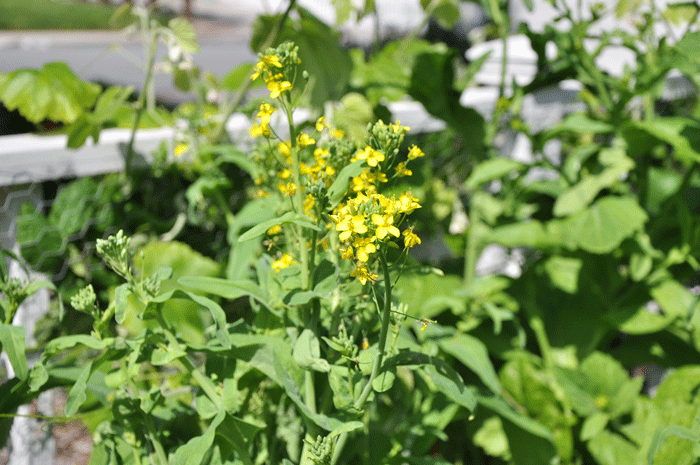 Mustard in bloom.
Ingredients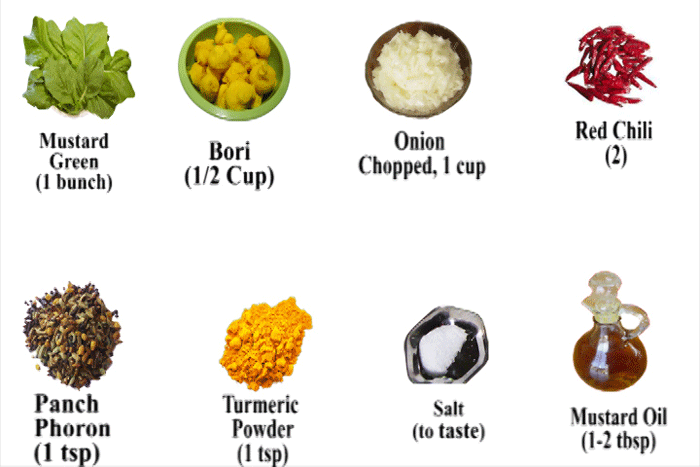 Procedure
Chop washed and cleaned mustard greens as small as possible.
To a moderately hot pan add mustard oil.
When it gets hot, add the bori.
Stir the bori until they attain a red-brown tinge. Then set them aside.
Add some more oil to the pan and add 2 split red chilies, then panch phoron.
When the seeds pop add the chopped onion.
Stir the mixture till the onion becomes transparent.
Then add the chopped mustard greens. Mix the greens with the spices.
Add turmeric powder, salt. Then mix well and cover the pan for about 5-10 minutes while stirring occasionally.
When the greens are soft and cooked, remove the pan from the heat.
Add the fried bori on top.
That's it!